1885 Replies
4387 Replies
Win some Steam Credit
Contest Started
Sun Jun 17, 2018 2:25 pm
YOU NEED TO ACHIEVE THE FOLLOWING TO BE IN WITH A CHANCE OF WINNING THIS CONTEST
In order to take part and be in with a chance of winning this contest you must first register and login to your account.

Register Now.
Got your eye on a great game....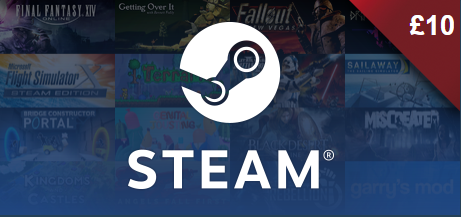 Win a £10 (or local currency equivalent) Gift Card to buy anything you want on Steam.
How to play:
Each contest has a set of requirements. These requirements are really simple and easy and they are to post a certain number of Topics, Posts and Accepted Answers in the forums. The first person/people to meet these requirements will win the contest - or be entered into the draw.
Only Topics, Posts and Answers submitted during the contest period are valid and any posts submitted in your own topics will not be accepted. Winners will be notifed once the contest has ended or as soon as they meet the qualifying requirements.
Any topics, posts or answers that are removed due to breaching the site rules will not be counted. We reserve the right to change/remove this contest at any time without notice should an unforseen event force us to do so - this is at our own discretion.