Discuss the latest phones or get help using your own.

hungryhounduk
VIP - Site Partner
Joined: Mon Jul 27, 2009 11:58 am
---
Hey Guys and Gals
Don't know if anyone on here has one of these ( XGODY Quad Core Android 5.1 Smartphone 3G Unlocked 5" Mobile Phone Dual SIM GPS ) I just bought one from Ebay for £39.00 GB Pounds ( BRAND NEW)...
About 2-3 years back I bought a second hand Iphone3 for £28.00 GB Pounds, which was great as I love JAILBREAKING Iphones

, in fact I have 2 of them, the phone worked great but the only issue I have with the Iphone3 was that, I could only send Messages to other Iphones? ( which was strange as that really defeats what a phone is for) anyway I have put up with this issue for years. Then in the summer 2016 I went on Holiday and my Iphone just did not cut the Mustard, I had issues with it not ringing when people called me and also I still had the Messaging problem, so it really was useless, so when I got home i set about getting a new phone.. I nearly bought an Iphone 5/6 ( second hand) but decided against it as I was worried about the Messaging problem that I had on the Iphone3. Then I started looking on Youtube at Phone videos to see if there was any other phones out there that would suit my needs, after watching many videos I came across the XGODY Quad Core Android 5.1 Smartphone 3G Unlocked 5" Mobile Phone Dual SIM GPS and decided to check it out. Boy was I suprised how a very cheap phone works so well, it runs android Lollipop 5.1 and is pretty nice in looks and feel, it's responsive and it can send Messages to any other phone

my SimCard fitted straight away and connected with no issues ( I always use Pay as you go SimCards ) also it is dual sim, so that is a bonus.
also it can connect to my Eye-fi card in my camera and I can take Images and then it will instantly transfer images over the Wifi card to the phone, Happy Days...
Anyways I just thought I would share this with you, If you are looking for a Cheap/Good phone then I don't think you would beat this one..
Respect
Chris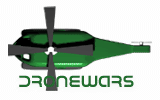 CodenStuff
Site Admin
Joined: Tue Aug 04, 2009 1:47 am
---
I use to have ZTE One phone which was a Firefox phone, I ended up installing Android KitKat on to it and then a few months later a accidentally broke the screen

Then I decided to get a Windows phone Lumia 435 is my current one, its not super super powerful but does everything I need it to do, emails, web browsing, apps and also testing my own WP apps. I don't take a lot of photos so I high end camera phone or anything like it. If I ever break the screen on my Lumia then I'll check out the XGODY

Welcome to CodenStuff.com Learn Code, Love Code. Thank you for being a member of the community.
Copyright Information