Discuss all things MAC software, hardware, accessories.
---
Hey Guys and Gals

Recently ( in the last 6 months) I have bought 3 Mac Minis, these are the older ones 2009/10 which will run snow leopard/mountain lion/ Mavericks. I bought each one for approx £60.00 GB Pounds and 2 were free postage, as you may well know snow leopard has Boot Camp built in which is great as you can run Windows 7/8/ 10 on a separate partition along side the Mac op/sys. When i got my Mac Minis I changed the Processor and upped the ram and was able to get Mountain Lion on a Mac that supposedly does not support it and on another thread online I was able to get and use a piece of software that tricks the Mac allowing you to get it to run Mavericks by booting and installing it from a Thumb Drive.

So if you are thinking you need a mac for coding but don't have a lot of cash then Look on Ebay for the older type. Upgrading the processor to a 2.4 GHZ cost me less than £5.00 and the Ram was £8.00.

Respect

Chris
Last edited by
hungryhounduk
on Sat Nov 05, 2016 7:30 am, edited 1 time in total.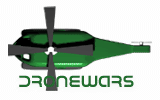 ---
Nice thanks for the tip. I don't think it will be that cheap here to upgrade it though. Where did you buy the upgrades from? Were they from ebay too?
My name is Tom | Visit my blog where I post new content every day! Tom's Daily Blog | MineCraft is awesome!
---
Hey
Yeah the Processor and ram were both bought off eBay, I am in the UK so maybe things here might be a bit cheaper than other countries.

Respect

Chris